Estate Furniture for Sale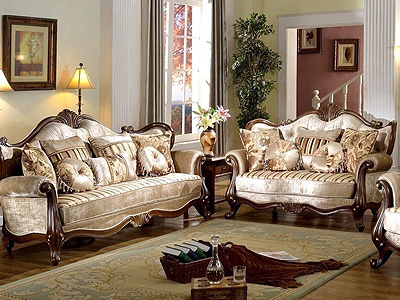 You will find all kinds of estate furniture for sale at a liquidation. There are plenty of different styles of furniture for sale on the market and in homes, but with so many terms getting thrown around it's hard to know what is what. Our Estate Sale Liquidation company is here to break down the most commonly used terms to help identify what you have and get you the highest possible value.
Antique vs. Vintage
Traditional vs. Rustic
Mid Century Modern vs. Contemporary
Art Deco vs. Retro
Shabby Chic vs. French Provincial
Most Estate Sale companies or Antique dealers say an Antique is an object of considerable age valued for it's aesthetic or historical significance. In the Antique trade, the term refers to objects more that 100 years old.
However, it should be know that the label "antique", "vintage", or "collectible" has no real effect on the value of an item. The value of furniture for sale is usually determined by whether there is a demand for it and what the fair market value may be at this time. Our Estate Sale Company is highly experienced and knowledgeable in evaluating and pricing entire contents of a home.