Estate Antiques for Sale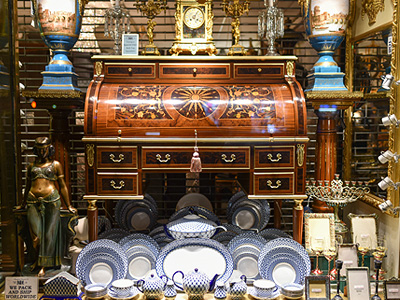 At many Estate Liquidations you can often find antiques for sale. A true definition of an Antique is any object that is 100 years old or more. Many estates do not have items that old, yet there may be items in your estate that have considerable value and desirability.
Then we have the word "Vintage" which originally applied to the age of a bottle of wine. This term was hijacked and is now used to describe an item that has cycled back into fashion or less than 25 years old. This term is generally applied to the time period 1960-1979. The time period 1950-1959 is generally referred to as "Retro", both these terms can be applied to items less then 100 years in age. Our team of professionals will identify all contents of your estate and get you top dollar for any antiques for sale in the Estate Liquidation.